We dream about a better world. A world in which people are highly educated and are aware of the positive impact they can make.
A world that is not counting its days because of a human lack of awareness.
You can make your ideas happen.
That's what we call innovation.
You can evolve and redesign the way we do things.
You can live sustainably and make a difference, balancing your own needs without jeopardizing future generations.
You want to make a difference; we know how to get started.
___________
Recyled Materials
IE Store shows its commitment to innovation by launching a new Concept Store.

Fabrics made from recycled plastic bottles

Fabrics made from recycled post industrial cotton

Fabrics made from recycled fishing nets

Soles made from recycled tires
//. Innovation
Did you know that a plastic bottle takes 450 years to degrade,
yet with 5 recycled plastic bottles you could have a brand new backpack?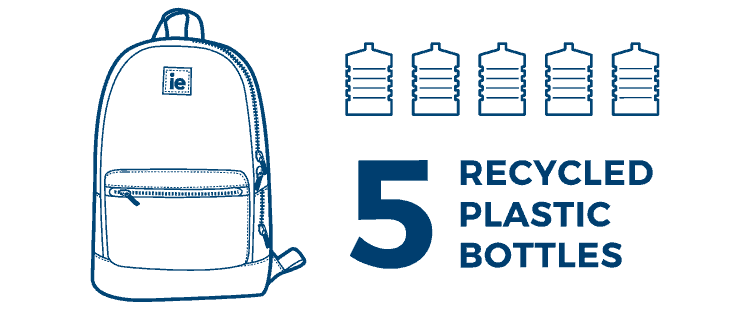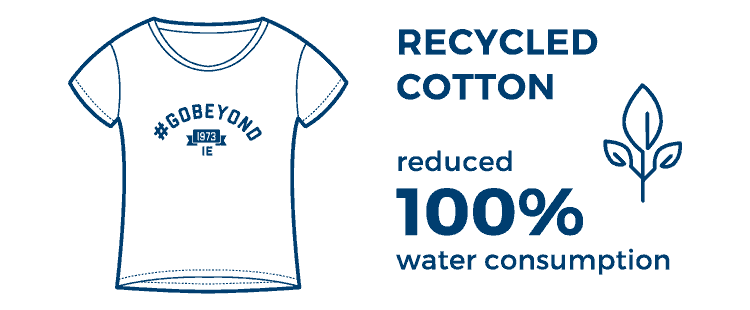 //. Sustainability
Did you know that it can take more than 20,000 liters of water to produce 1 kg of cotton?
That's right, 2,700 liters of water for a single t-shirt!
//. Recycling
Did you know that 650,000 tons of fishing nets are left in the bottom of our oceans and are the cause of millions of animals dying,
yet they could be recycled into a down jacket?

Be part of the community. Spread the word.
Make a difference.